Welcome to my website where since 2005 I have been presenting my artistic works in the field of visual arts and music.
I draw in detail with a traditional pencil, a gel pen, a drawing pen, and a nib dipped in ink. Painting with ink, watercolors and acrylic, in the future perhaps with oil and airbrush. Drawing and digital painting on a computer as well as producing, composing and performing music.
I have done less or still do 3D modeling, photography, filming, and writing.
The subjects of my works are people and characters living in the real world, including all the problems that concern them and those from unreal worlds, fantasy, mythology, etc. Therefore, he draws and paints mainly figures, and to a lesser extent landscapes, still life or technique. From the beginning to the end, I focus on the uniqueness of the work and create everything from my head, any similarities are unintended but it is known that they cannot be avoided in any work. In music, I focus on a good and original melody and an important text with a message.
Traditional drawing, drawings, sketches, pencil, pen, pen, nib.
I only use pencil when I sketch, I try not to make large drawings with a pencil because it is a waste of time, but I understand that sometimes you have to use it to get a specific effect.
The actual drawing is made with a gel pen size 0.5 and 0.7 (PILOT, PENTEL), sometimes with an ordinary pen of the above-mentioned manufacturers. I also use classic nibs, mainly a pen and Chinese (No name) or Indian (Talens) black ink, sometimes colored drawing inks (Koh-I-Noor) and drawing fineliners (RYSTOR), mainly in size 0.3, matching a sheet of size from small to A3.
These are my three main drawing tools, a gel pen, a nib, a pen and a drawing pen, plus ink brushes, you can see the effects on the website and on my Instagram profile where I post my sketches. In the case of using ink and paints, the set of tools also includes brushes and a brush pen / water pen.
I sometimes use promarkers for coloring, but it's too expensive an option so I don't use it. I sketch in small sketchbooks, more serious works are made on larger A4 or A3 paper, mainly cheaper paper from a technical block with a heavy grammage which works well in my applications, excluding the use of water, here you have to use appropriate papers for watercolors.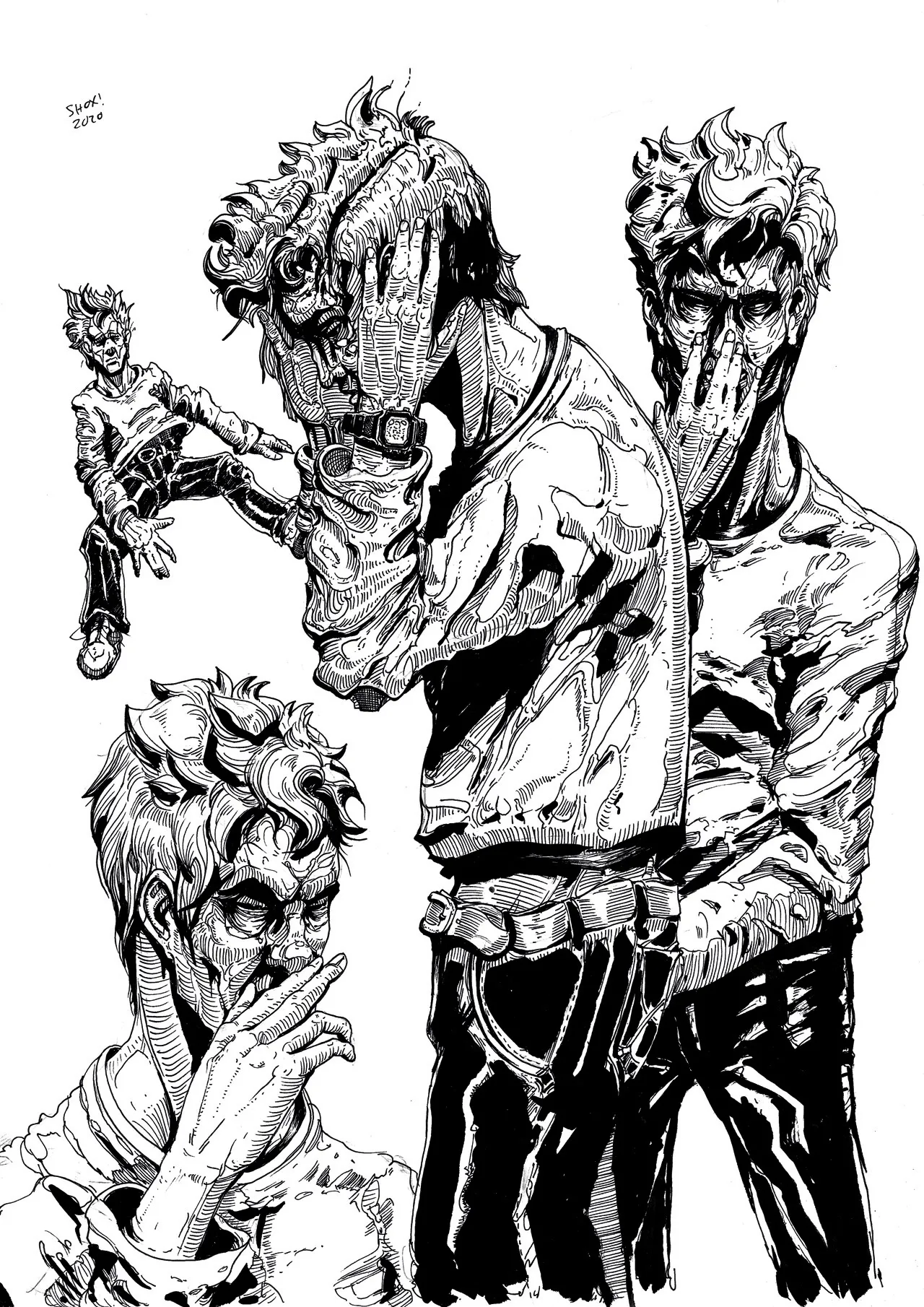 Digital drawing, drawings, sketches, 2D computer graphics, vector graphics, line art, pixel art.
It is created on my computer with a cheap graphics tablet (XP-PEN) connected to it, I used to use Wacom before but now I do not see the point in overpaying 3 times. I also use cheap or free software.
In drawing I use the computer on many planes, I sketch, draw, apply (digital;)) ink, shade, color, sometimes I paint. I also use a computer on a daily basis in my work on computer graphics design.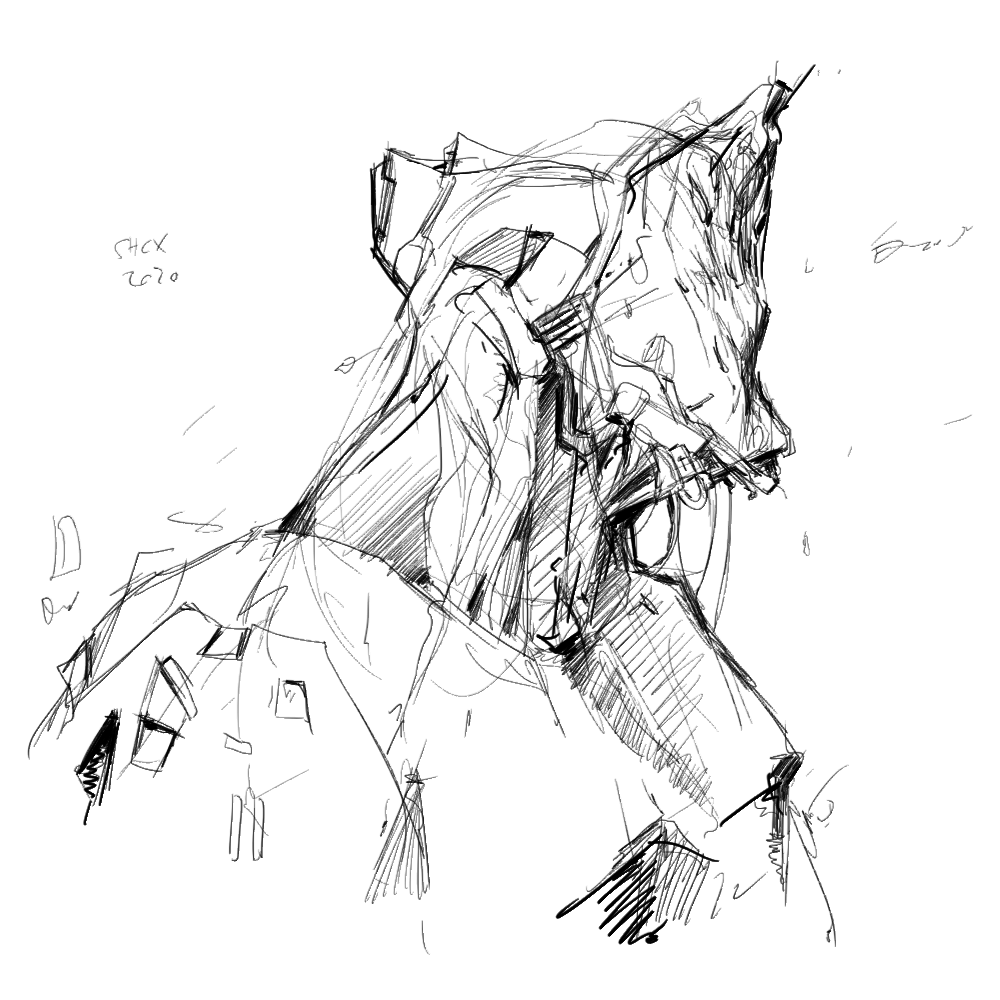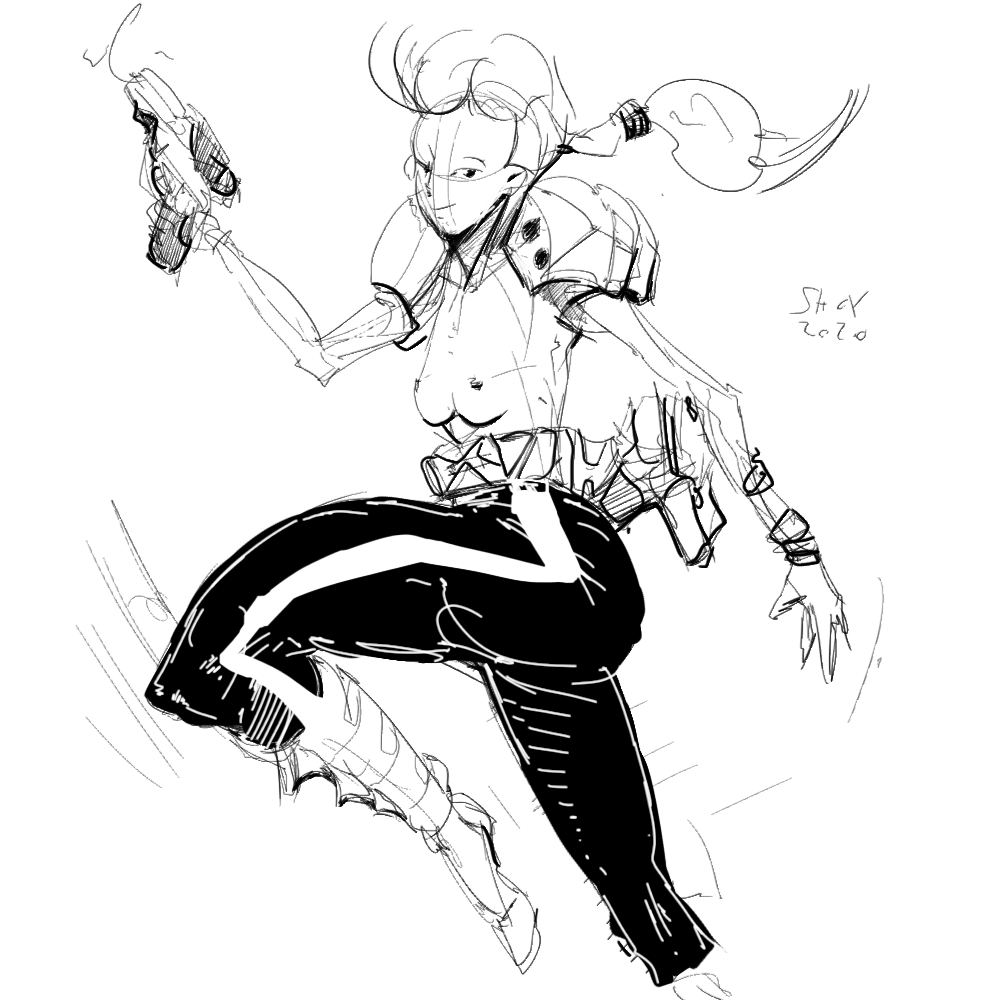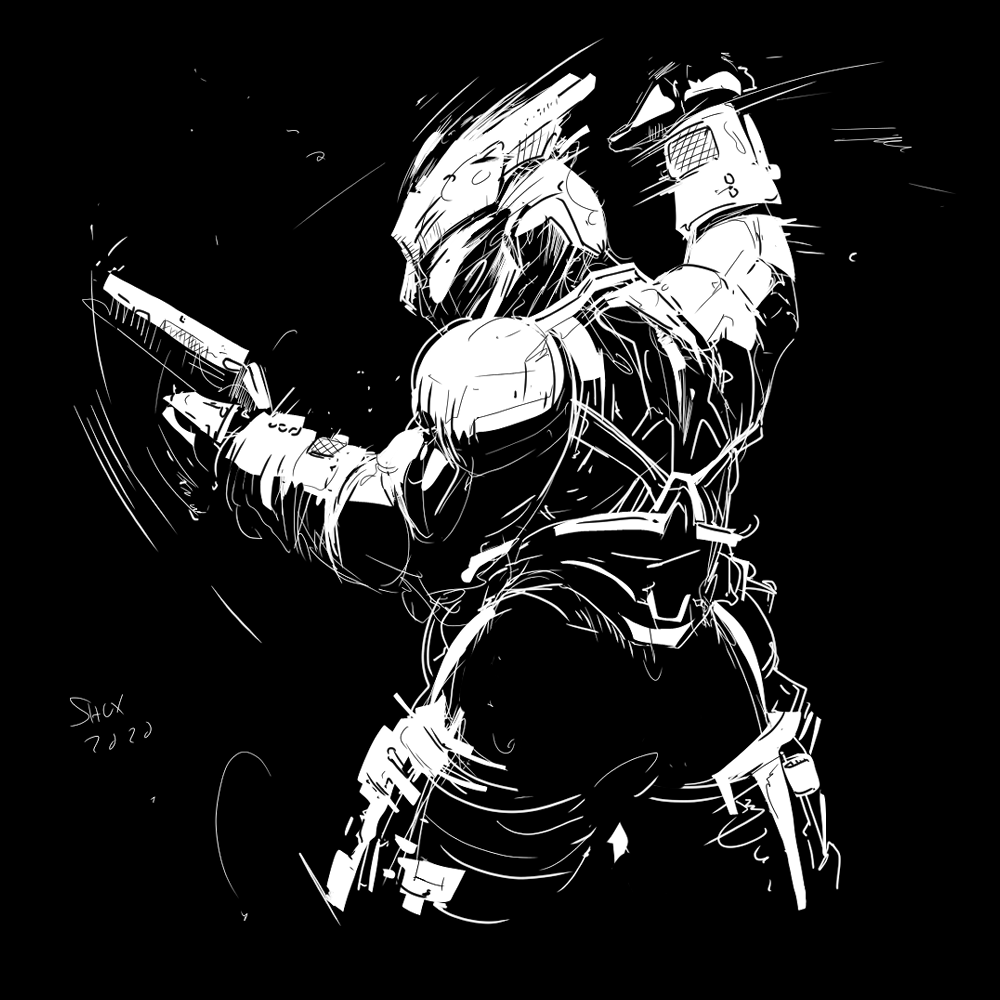 Traditional painting, oil, acrylic, paintings for sale for living room, bedroom, kitchen, etc.
Traditional painting is created on canvas or wooden board. Watercolors on paper, but I do not treat it as painting, but more like a colored drawing. My paintings show abstraction, surrealism, realism, fantasy, people, portraits, more living elements than technology or still life.
Soon I am going to paint some medium and large format paintings with oil or acrylics for sale. These will be original paintings, not copies by other artists. At the beginning, he will paint some more serious abstractions, surrealisms and some realistic, classic motifs. I will see what will be sold and I will decide what to paint next. Therefore, I invite you to follow the offer in the Images for sale tab.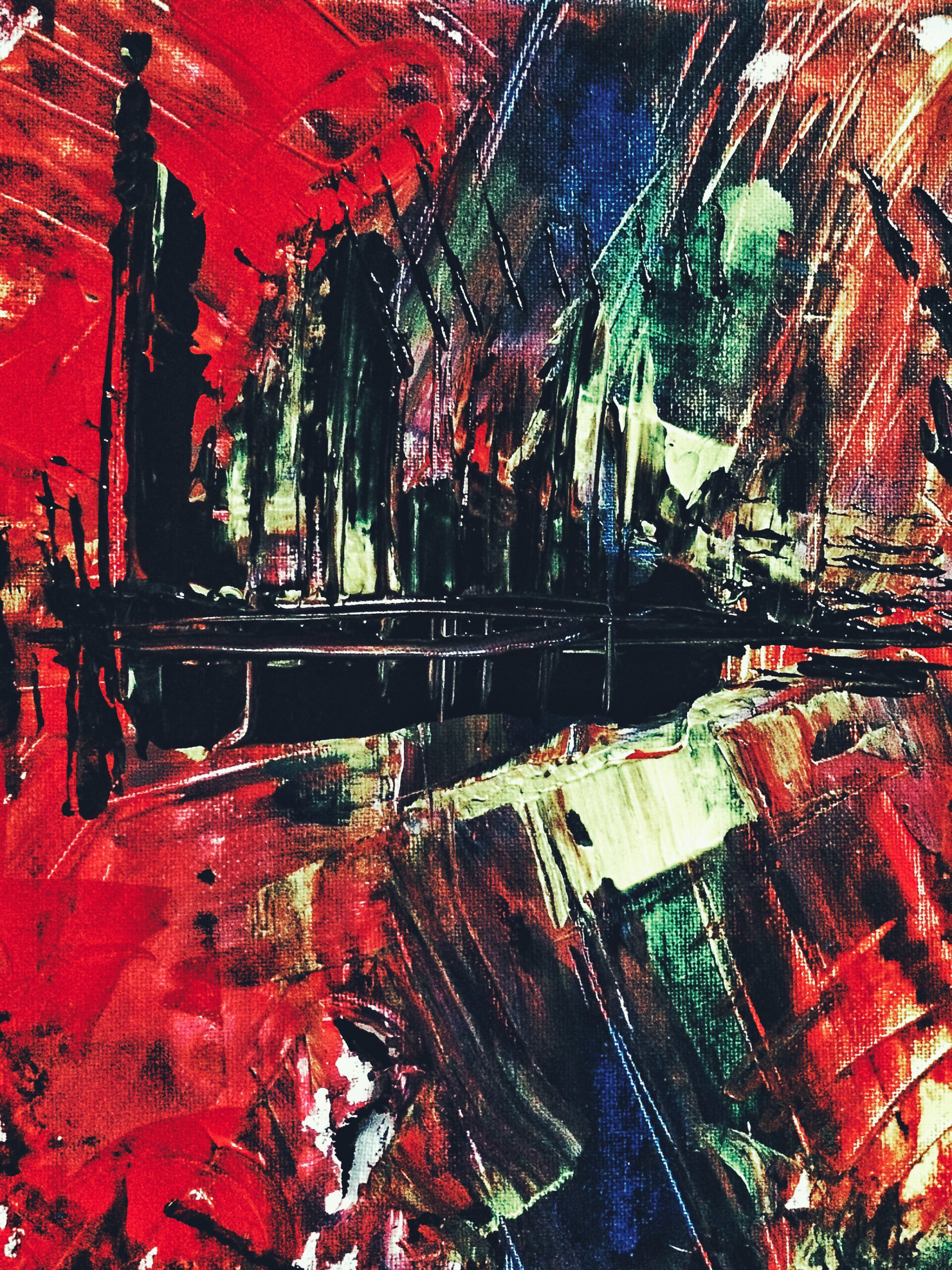 Music production, composing, background music and sounds.
I write original music in several genres (classical instrumental with piano, organ, violin and other instruments, electronic trance and dance with synthesizers, rock and metal with guitar parts, also jazz and several other genres excluding Hip Hop) for my projects, computer games, animations, films, other art projects.
I play the piano and synthesizer and sing as well as singing musical instruments, I have a harder time with the guitar, but for simple chords like The Beatles, my skills are enough.
SHOX – Visual & music artist