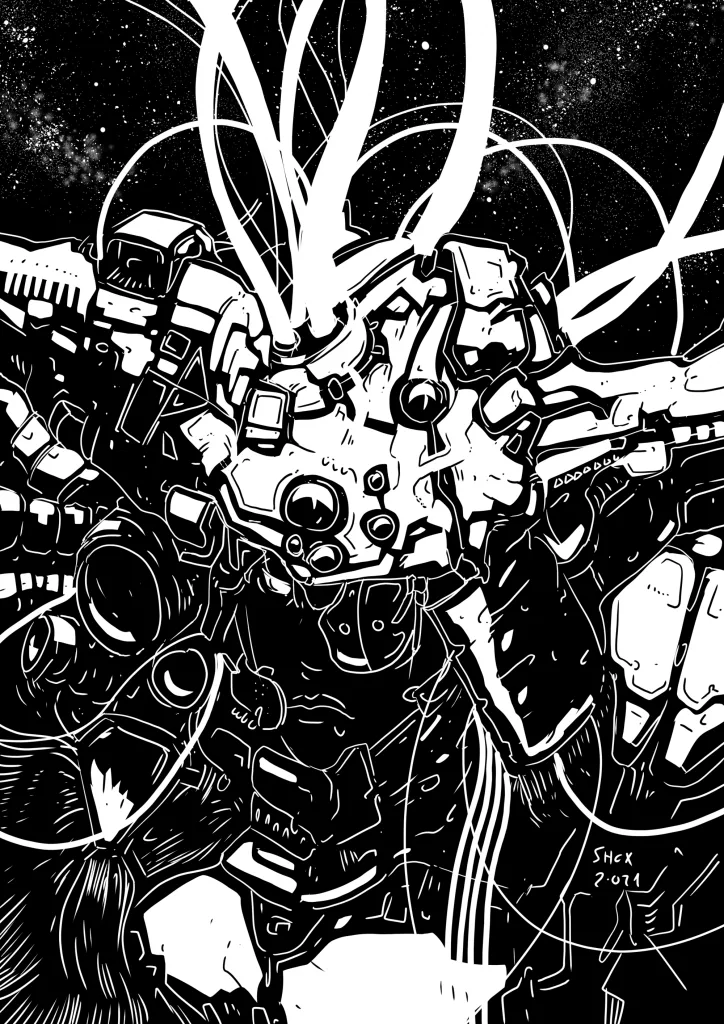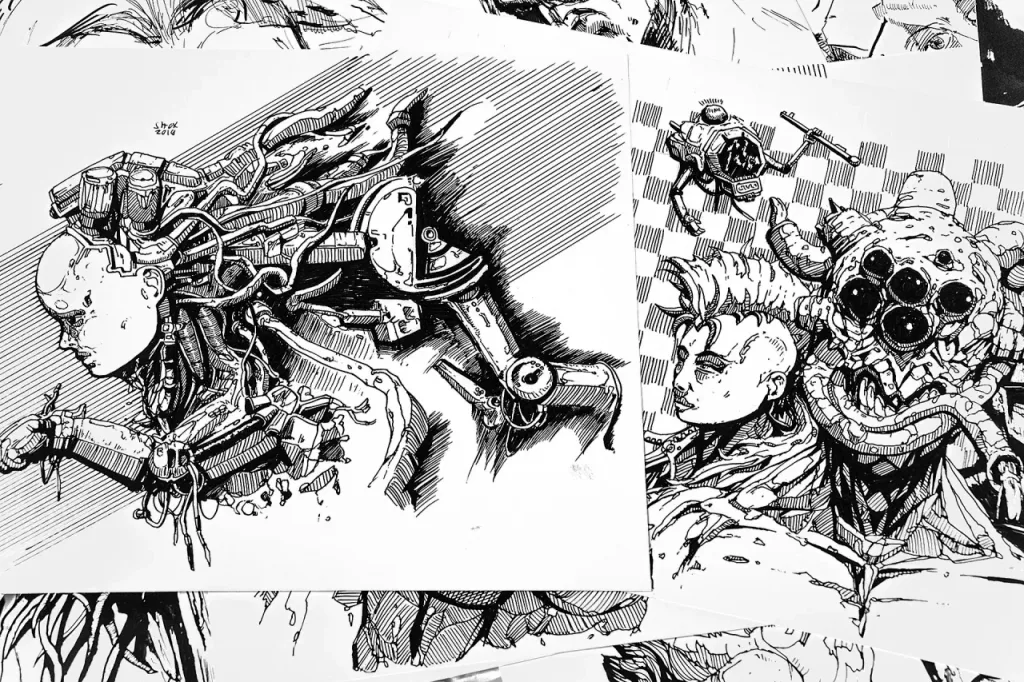 Welcome to my website where since 2005 I have been presenting my artistic works in the field of visual arts and music.
In detail, I am an visual artist who draws with a traditional pencil, a gel pen, a drawing pen, a nib dipped in black ink. Painting with ink, watercolors and acrylic, in the future perhaps with oil and airbrush. Drawing and digital painting on a computer as well as producing, composing and performing music in classical, electronic and rock, metal style.
I have done less or still do 3D modeling, photography, filming, and writing.
The subjects of my works are people and characters living in the real world, including all the problems that concern them and those from unreal worlds, fantasy, mythology, etc. Therefore, he draws and paints mainly figures, and to a lesser extent landscapes, still life or technique. From the beginning to the end, I focus on the uniqueness of the work and create everything from my head, any similarities are unintended but it is known that they cannot be avoided in any work. In music, I focus on a good and original melody and serious text.
Original music scores
Recent ART WORKS (more…)
RECENT BLOG ENTRIES (more…)
Friends art projects